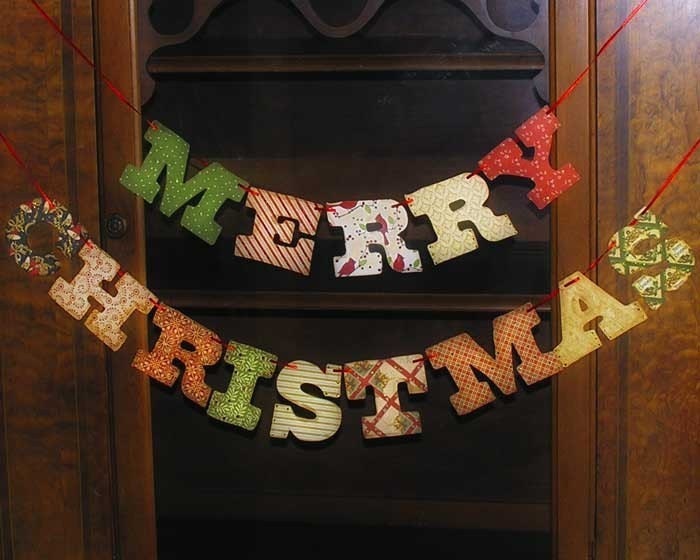 When do you put up your Christmas tree?
I normally put up the tree on Black Friday. This year, we put it up on Thanksgiving and I decorated it on Black Friday.
White lights or colored:
White lights all the way. They go much better with the decor of our house.
When do you take the tree down?
Good question. I'd LIKE to take it down the day after New Year's...but do I? Not normally. There's just something depressing about taking the tree down. It definitely gets done before Christmas Break is over though, because once I'm back at school, I don't have time.
Favorite Christmas song/album?
My favorite Christmas album is probably cliche, but its Mariah Carey's Christmas. It's been my favorite since I was probably 7. It's a classic in my book. As for my favorite song...that's tough. Can I pick a couple? Yes, I can...because it's my blog. One of my favorites is "Rockin' Around the Christmas Tree." But I also love "Oh Come All Ye Faithful," "Oh Holy Night," and "Little Drummer Boy" (depending on the version.)
Least favorite thing to do during the holidays:
Wrap the stinking presents! I hate doing that, and I'm so terrible at it!
Love picking out the cutest paper...hate what the gifts look like once I've wrapped them.
What do you usually eat on Christmas morning?
When I was living at home, my mom normally made cinnamon rolls to eat after we opened presents. Since I've been married, we've just eaten toast, or a bagel, or whatever else is laying around. I need to start making something more yummy!
Favorite Christmas memory:
When I got a puppy from Santa. I still like looking back on those pictures :)
Favorite Christmas tradition:
When I was little, my parents had this Santa ornament that would open up. They always put a little present in there, and it would be the last gift I would open. It was never a special gift or anything, but it was always my favorite one to open. We also take a picture of all the cousins in front of the tree at my Grandma's every year. It doesn't seem like a big deal, but I think it's neat to go back and look at how much we all change from year to year.
Real tree or fake tree?
I've only ever had a fake tree. I think that seems to be the smartest way to go, but I'd love to have a real tree ONE year.
Christmas Pajamas: Yay or Nay?
I love themed clothing, so yay! Although, I probably haven't had actual Christmas pajamas since I was little. I have tons of Christmas socks though! It's on my December Manifesto, however, to get Ty and I matching Christmas pajamas, so who knows?
Favorite Christmas movie?
Don't even have to think twice about this one! The Grinch Who Stole Christmas (the original...not the dumb Jim Carey one) and A Charlie Brown Christmas. I still laugh every time that darn Charlie Brown tree droops over when he puts the ornament on. Never gets old!
Easiest person to shop for:
Normally Ty. But this year, my new niece Lydia was the easiest. There's just so much cute stuff for baby girls out there!
Hardest person to shop for:
My mom and dad. Love them dearly, but they're impossible to shop for!
Something you wish you'd done this holiday season:
Send out Christmas cards. I'm always really bad about that. I want to get really cute ones, but they're always the most expensive ones. So I mess around too long, and then it's too late. Next year though...definitely sending some out.
Oh, and I wish we'd hung up some mistletoe. Always good to get a few extra smooches this time of year :)
***What are some of your Christmas favorites??
xoxo, wife.